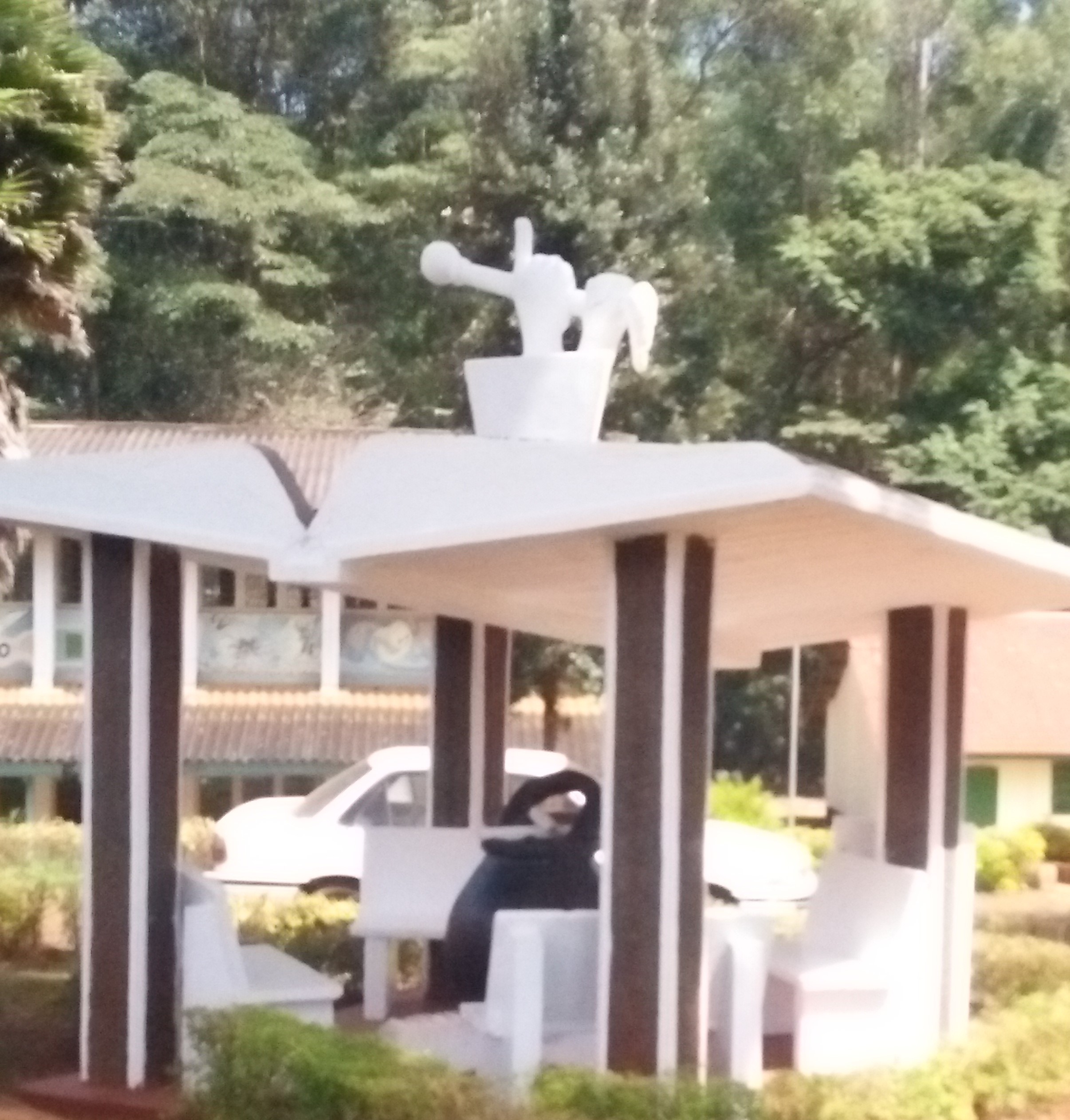 The Moi Touch
As Kenya and the world honoured the 2nd President of Kenya on his demise, I took time, as a member of Kagumo Teacher's College to ponder on the Impact President Moi had on this College. Kagumo T. T. C would not be where it is today, if it wasn't for Moi.
To be precise accompany me to our graduation fountain. The Fanaka fountain is only functional at the time of graduation; a tradition which traces its history to Moi's era. It is  a fact that the late president graced several graduation ceremonies which was testament to how fondly he regarded our College. The fountain, which is a masterpiece; a great piece of art, finds its relevance right in the annals of the history of this college, a history which is a decade shy of clocking a century.
With its margins describing the map of Kenya, the fountain, has in its center a grotesque Statue believed to represent the seat of  government and showing a mosaic of Kenyan tribes which Nairobi, the capital city of Kenya, enjoys from its cosmopolitan population. The people from the west and their economic activities like fishing are also captured in this fountain. Fanaka fountain actually describes the rich hinterlands from which Kagumo TTC draws its students. It is no idle talk that Kagumo prides itself as the most prestigious diploma offering college for secondary school teachers in East and Central Africa, a fact that we owe to the late former president Daniel arap Moi. Kagumo is  indeed a fountain of teacher education.
Our iconic structure, the MPH, which is the face of most of our documents,  had its corner stone laid down by President Moi  back in the 1980s and was later on  commissioned by  him in 1989. The graffiti engraved on it reads,
"THIS FOUNDATION STONE WAS LAID BY HIS EXCELLENCY
HON.  DANIEL T.  ARAP MOI,  C. G. H,  M. P,  PRESIDENT AND COMMANDER IN CHIEF OF
THE ARMED FORCES OF THE REPUBLIC OF KENYA.
ON THE OCCASION OF
THE 6TH GRADUATION CEREMONY
HELD ON 12TH APRIL, 1989.
There are many other engravings like this, found on the walls of many other public educational institutions, serving as enough proof on what this great East African,  Nyayo philosopher did to improve education in Kenya.
I cannot end this narrative without mentioning the "PEACE, LOVE AND UNITY" shade which is found between the administration block and the departmental offices.  This shade provides a solace to students seeking to have a peaceful outdoor discussion or enjoy the diverse world of the internet through surfing. At the center of this shade is a big pot which symbolises our african culture and heritage.  It is from a common pot of life that we all draw our livelihoods which sustain us through our lifetimes. Kagumo being such a pot has acted as an oasis of education and a source of livelihood to thousands of Kenyan teachers.
Resting on top of this shade is "THE RUNGU " president Moi's symbol of leadership which is a constant reminder of the twenty-four years he reigned.
In my opinion, President Moi deserves special recognition by those in and those who have gone through Kagumo ttc.
May this great Kenyan Rest in Peace.
By Kibet kigen Farrar
Physics Chemistry student