Message from the procurement office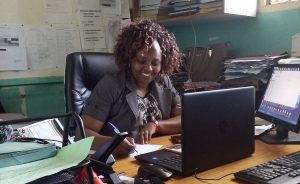 This is to bring to your attention that the Kagumo College Procurement Office ensures access to Government procurement opportunities for youth, women and persons living with disabilities. This is in line with the stipulations in the Constitution of Kenya, 2010 article 227 and article 55 and also with the Public Procurement and Asset Disposal Act, 2015. Interested parties should attach proper documentation such as proof of business registration (sole proprietor, partnership etc.) with the Attorney General's office. If a partnership, a partnership deed from a lawyer would be required and where relevant a certificate from National council for persons with disabilities etc. These documents stand as proof that the individual or group of persons are authorized by law to enjoy the benefits of those identified as 'special group' in public procurement.
Note also that face to face training on how to access government procurement and the benefits that accrue therein is conducted from Monday to Friday, during working hours, in the Procurement office.
All are welcome.