Kagumo Teachers' Training College Library is committed to providing timely, relevant and accessible information services that consistently meet the needs of its customers.
Our services are aimed at anticipating and satisfying the study, teaching and information need to the entire college community.
We provide the college community with a wide range of services including:-
Study and teaching materials
Research materials
Internet service
ACCESSIBILITY
Hours of opening during the term
Monday to Friday:      8.30 a.m.  – 10.00 p.m.
Saturdays:                     8.30 a.m. –   3.00 p.m.
The library remains closed on Sundays and all public holidays.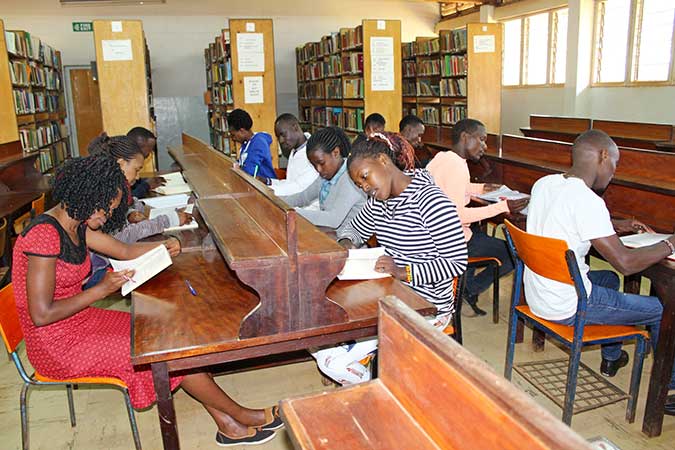 LOAN PERIOD
Students are allowed three (3) books for a period of 14 days (Open-Lending section) and reserved material for overnight i.e. 8.00 p.m. – 10.00 p.m. the following day.
Non-teaching staff are allowed 5 books for a period of 30 days.
Teaching staff and administrators are allowed 10 books for a period of 30 days.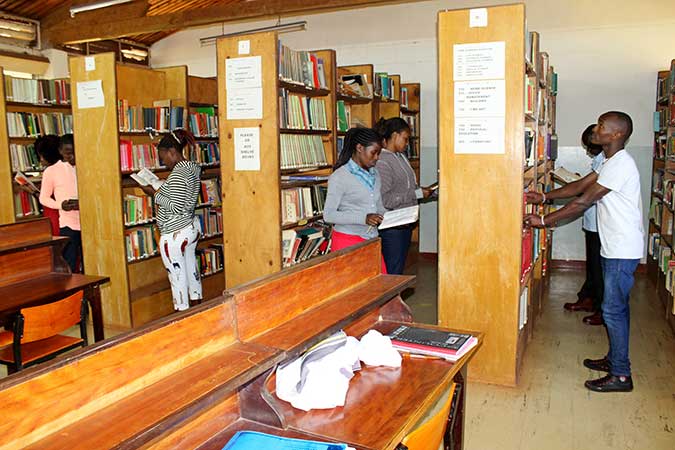 YOUR OBLIGATIONS
As a library user, you will be expected to:
Treat staff courteously.
Study, understand and abide by the contents of the library rules and regulations.
Respect the library resources and property
Produce your ID card to be allowed to use the library materials.
Fulfill any financial and other obligations in a timely manner. In the incident of a loaned material is not returned to the library in time.
Ensure that you are issued with an official receipt for any monies paid to the library.
Be honest and fair in your dealings with us.
Co-operate with our security personnel in enforcing the library rules and regulations.
COMMUNICATION
We welcome your views and comments as a vital ingredient in helping us to monitor and improve the relevance and quality of our services.
COMPLIMENT MECHANISM
If you are unhappy with our services, kindly inform us using the following ways:-
Consult the Librarian in charge or any other library staff.
Drop your complaints/compliments in our suggestion box.
If however you are completely dissatisfied with the response given, you can refer your complaint to the college Registrar who will respond appropriately.
We look forward to serving you better and be the library of your choice during your stay at Kagumo Teachers Training College.