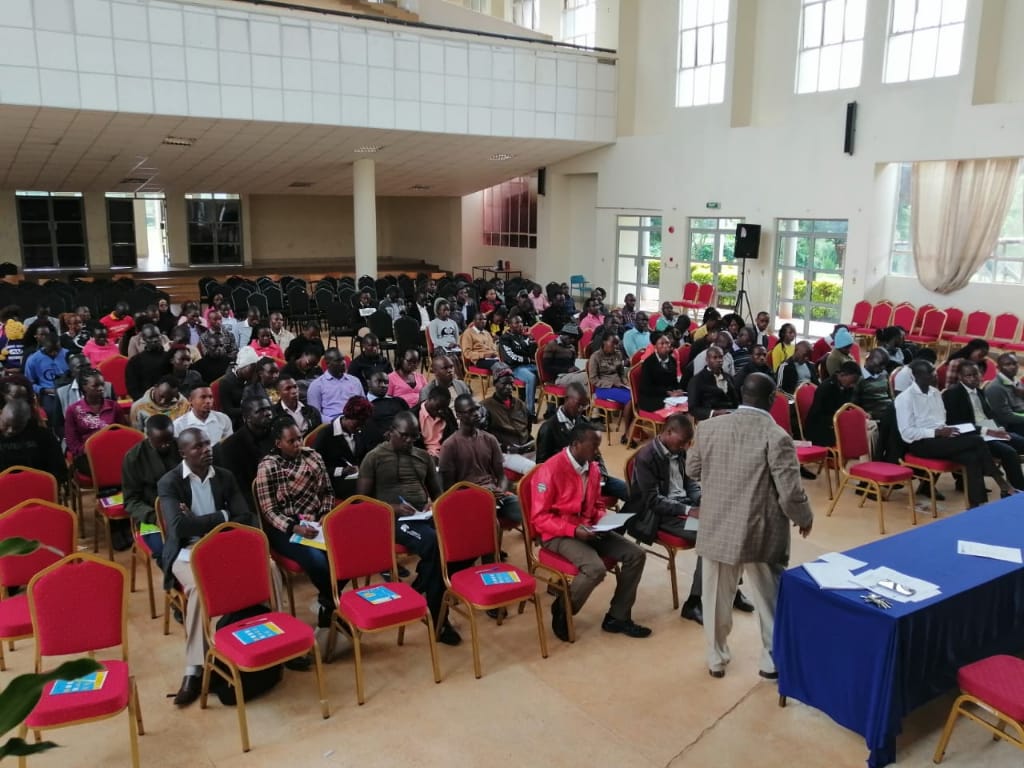 COUNTERING TERRORISM
The College was privileged to host the counter-terrorism team on 13th January 2020 to train a chosen group of students on how to deal and cope with a terrorist attack.
Different strategies used by terrorists were highlighted and these include carrying out assassinations, bombings, hijackings and also using sabotage. The trainees were informed that terrorists mainly target buildings and military stations and that the easy target are the youth; they are prone to radicalization especially so idlers and the "walletless" ones. They also seek to radicalize people with given skills and also those who are discontent or have grievances.
The trainees were further given tips on how to identify radicalized individuals as they exhibit some or all of the following signs: withdrawal,  are secretive, they could change their mode of dressing, have a lot of money, may perform disappearing acts and may also become overly religious.
People to be suspicious of include strangers, those who seem to be unaware of the surrounding environment, avoid making eye contact and move away when questioned. We should also be suspicious of people who take photographs of buildings, markets, at entry points and of other social places.
When suspicious that an individual may be a terrorist we should question the person, report to a third party and also make a report to a security agent.
The trainees were taught about how to respond to a terrorist attack and especially so the "ACTIVE SHOOTER"
With the main aim being to prevent or minimize deaths. In a situation where there are 3-4shooters in a room, run as far as possible and in a zizgag manner, hide or keep out of sight, turn lights off, put your phone on silent mode, send an SOS, keep calm, be alert and monitor the attacker. Fight using anything to distract or neutralise the attacker.
We are grateful for this insight; insights which put Kagumo College a step ahead in the fight against terrorism.
PERIS MAINA  ECRE YEAR 2